4PLY Magazine


www.4plymagazine.com
4Ply provides a unique perspective and analysis of skate videos, contests, and other aspects of the skate industry while offering humor, insight, and collaborations. What started as a fun way to learn and apply creative writing, programming, image creation, and social media marketing has become a unique and respected voice in skate journalism.
I partnered in the launching and content creation of an online magazine that explores skateboarding through data analysis and visualization. At 4Ply I am involved in project management, creative writing and editing, data visualizations, coding in Python, HTML, CSS, and R, as well as asset creation in Adobe Photoshop, Illustrator, Excel, and Tableau.
4Ply has worked with New York skateboarding media outlet Quartersnacks on several occasions, producing a quantitive analysis and visualizations of their ongoing weekly QSTop10 clip ranking segment as well as providing tallying services and analysis of their annual Reader's Poll.
Work for the Quartersnacks collaborations include data collecting, coding for data analysis, visualization images, motion graphics for social media promotion, copywriting, research, and engagement feedback. 
A regular feature of 4Ply long form content includes in-depth analysis of a pro skater's entire career video output with an accompanying interview where the skater can review and comment on the data-driven observations.
Articles of this nature have included skaters like Fred Gall, Blake Carpenter, Andrew Allen, Frank Gerwer, and (seen her)
Jordan Taylor
.
In addition to tracking and visualizing trends within tricks, obstacles, and spots, we also try to include other fun, esoteric data. For Jordan, we tracked the color of his pants and when he wore striped shirts, which was 21.4% of the time over his entire career.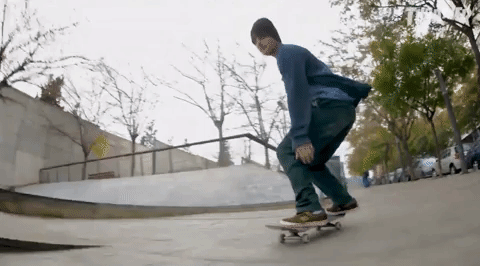 In addition to creating visualizations and articles that express such quantifiable aspects as trick counts and skater contest rankings, 4Ply has created content that collects information on more esoteric and peripheral skate trends.
An example of this would be our article and visualizations on what brand logos were visible on the clothing of the skaters during the Semi-Final round of the 2021 Tampa Pro contest.